The SMOK Morph 219 kit, looks like a familiar friend. But similarities with the Alien stop there, it's a different beast and one of the most versatile kits ever!
A dual 18650 powerhouse, the Morph from SMOK is a class act taking its cues from the ever popular alien series, however the Morph favors a softer, more ergonomic design and a smaller, denser feel in the hand.
The SMOK Morph is controlled through an impressive 1.9″ full color touchscreen, and showcasing an all-new friendly user interface, that makes it easy to get what you want from it, all within a few taps.
Another cool feature on the SMOK Morph 219 is the ability to set a security passcode, this means you can leave it lying around without fear that anyone (think inquisitive children) will pick it up and use it.
The Morph Kit is supplied with the SMOK CF Tank, which claims a large 6ml capacity and multiple coil options, just fill with your favorite vape juice and you're good to go. It's supplied with two of the best subohm SMOK mesh coil options, which not only guarantee great flavor and clouds as you would expect, but they will last for ages.
The SMOK Morph is a high-end, but approachable and user-friendly kit, sure to be a big hit with vapers old and new!
PRODUCT INCLUDES :-
One SMOK Morph 219 Box Mod

One SMOK TF2019 Sub-Ohm Tank

One TF2019 BF-Mesh Coil 0.25 ohm Coil

Pre-Installed

One TF2019 BC-Mesh 0.35 ohm Coil

Bulb Glass Protective Silicone

USB Charging Cable

Replacement Parts and Glass

User Manual
COMPONENTS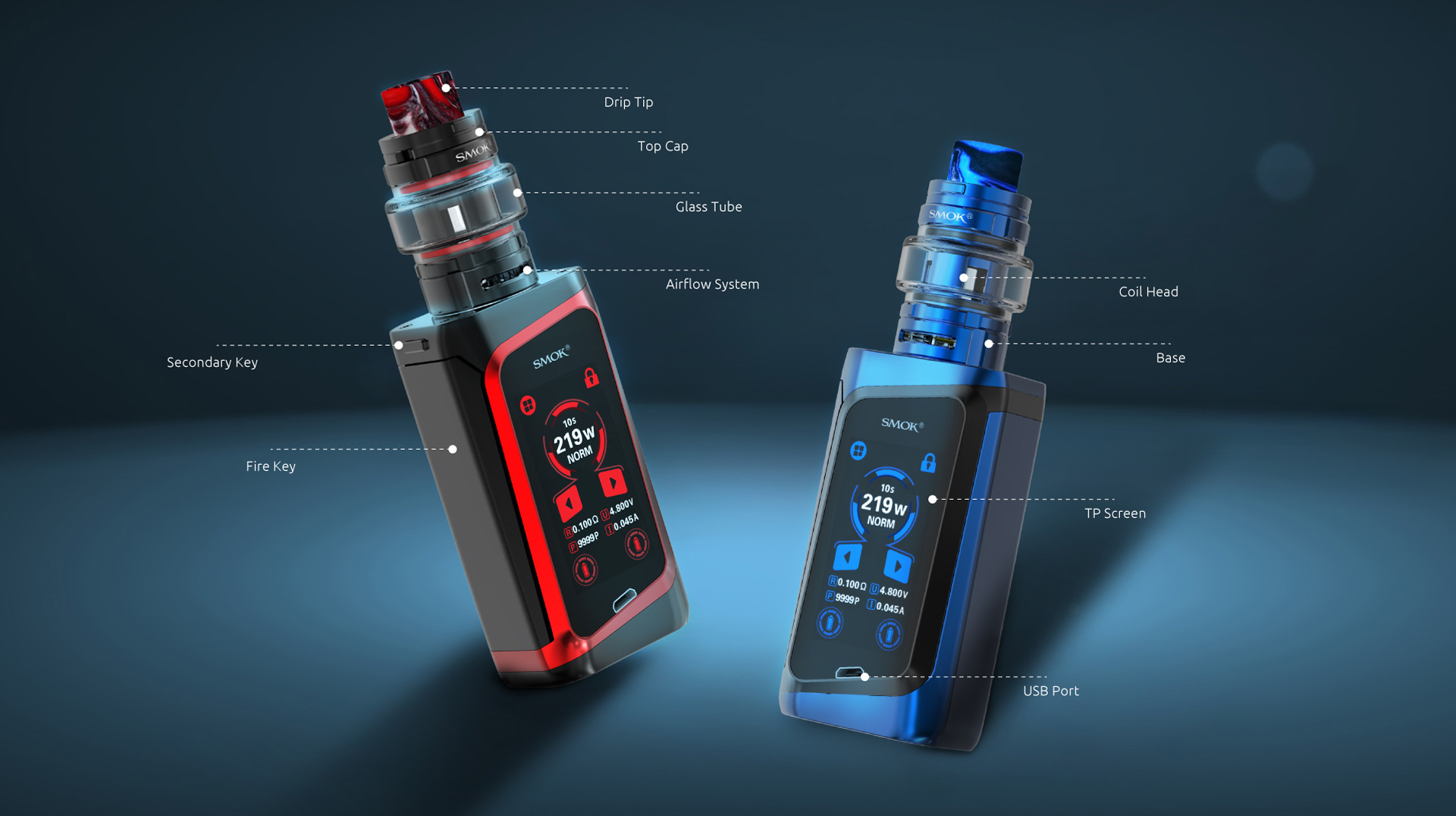 SPECIFICATIONS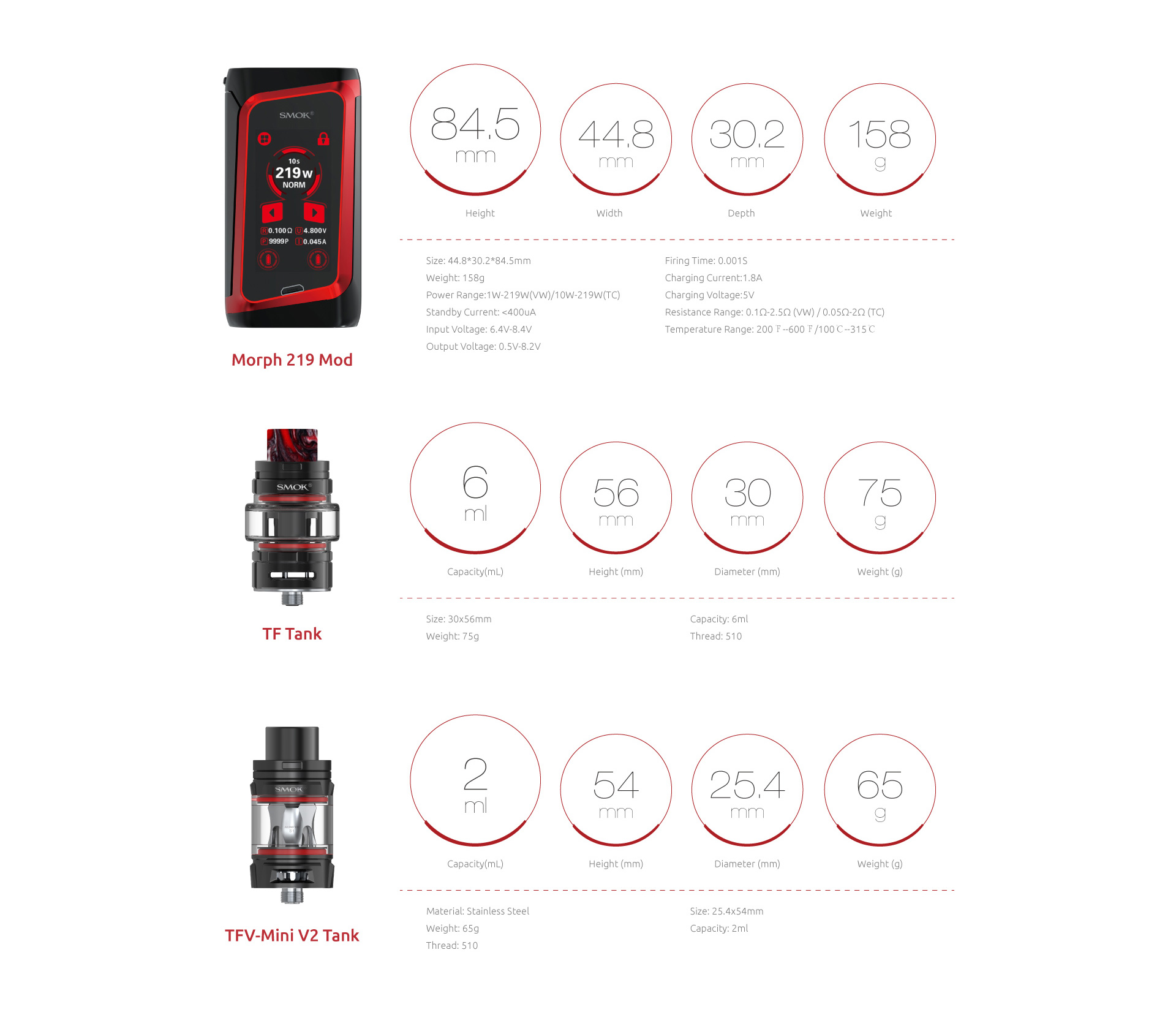 TOUCH SCREEN
Morph 219 owns a 1.9" colorful touch screen, which is very responsive, most of the op–erations can be finished with a simple touch.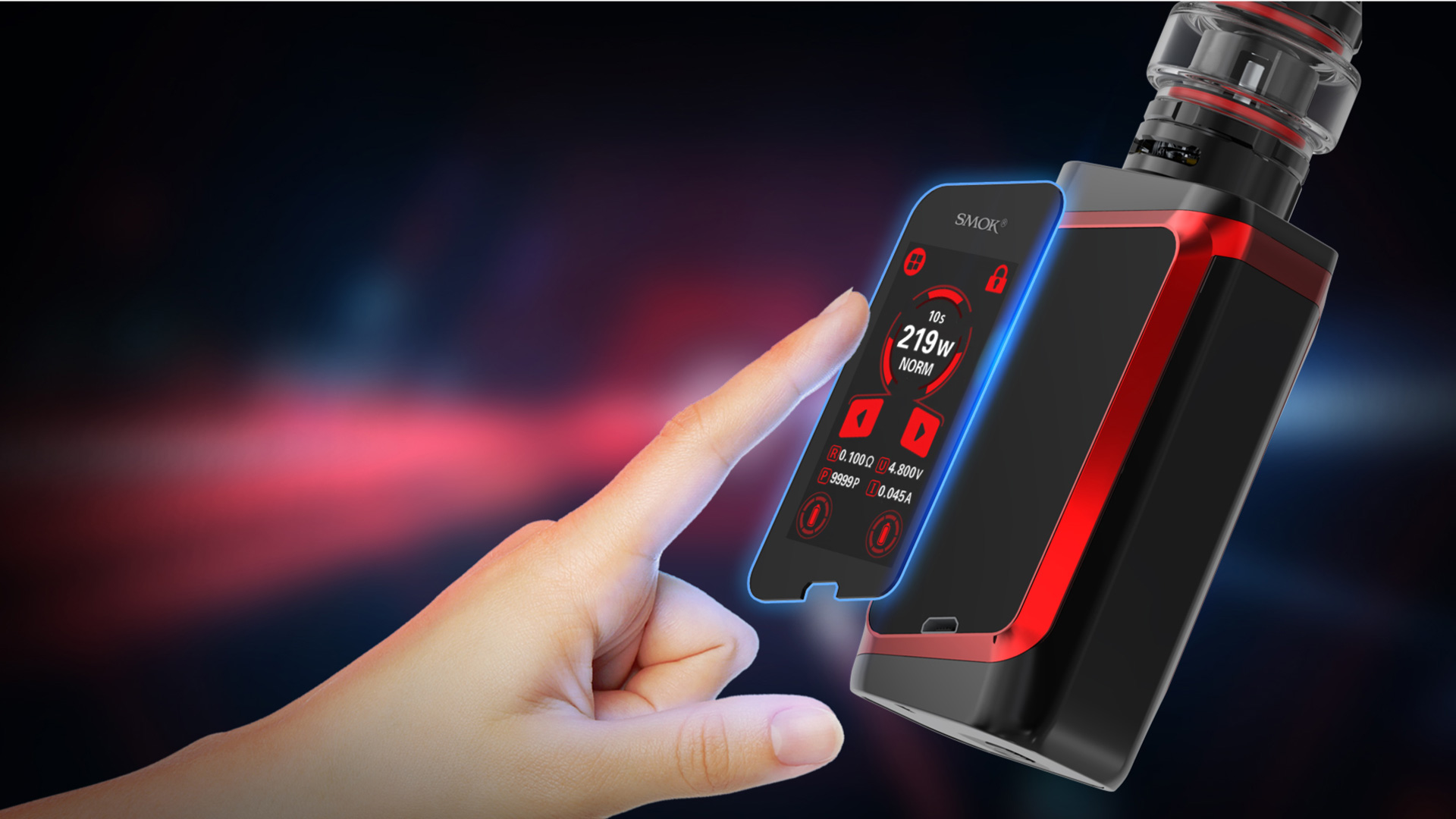 BRAND NEW USER INTERFACE
Newly upgraded UI by SMOK team provides more clear and detailed vaping information, such as VW/TC MODE, vaping effect, voltage, battery level, etc.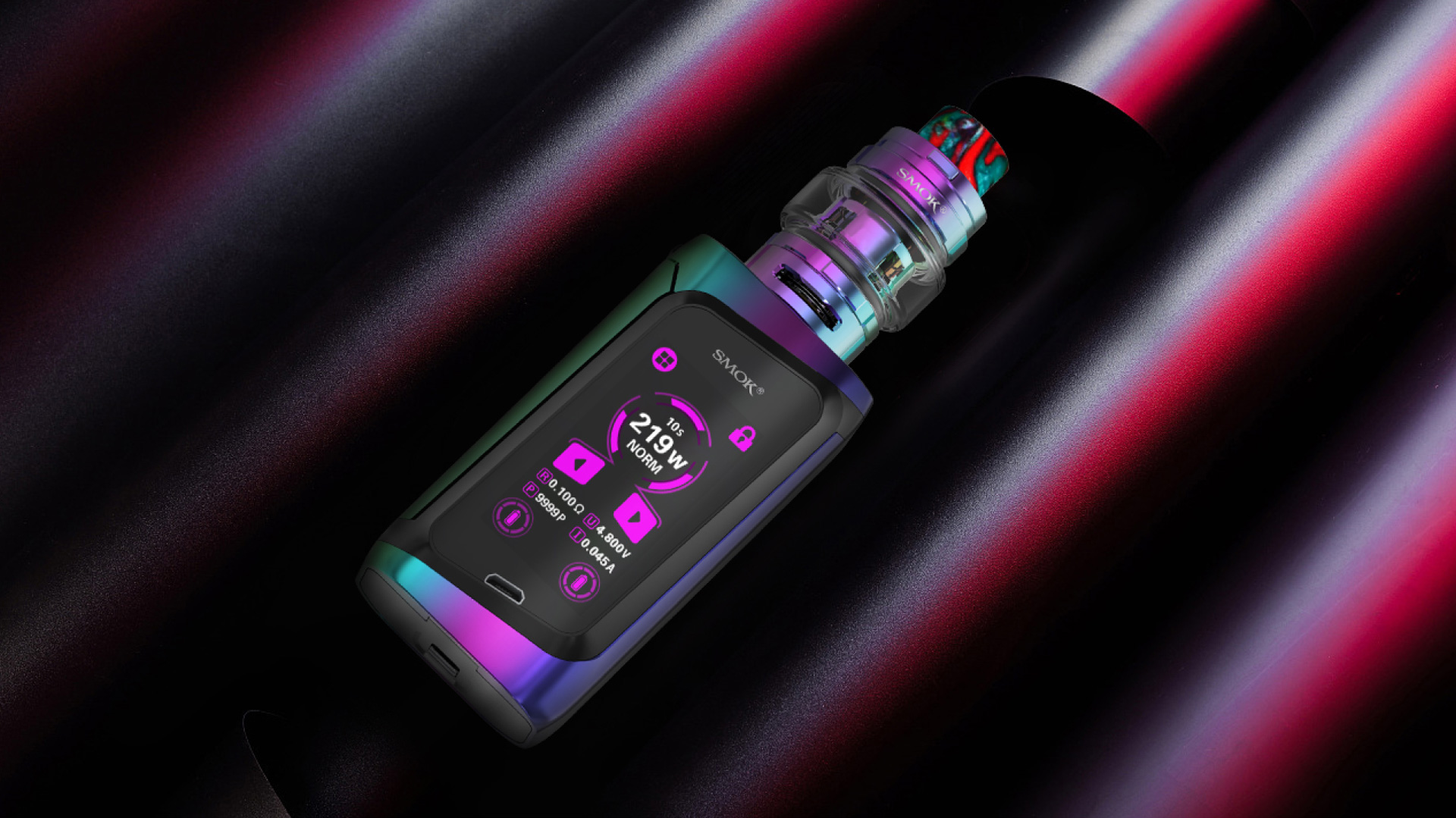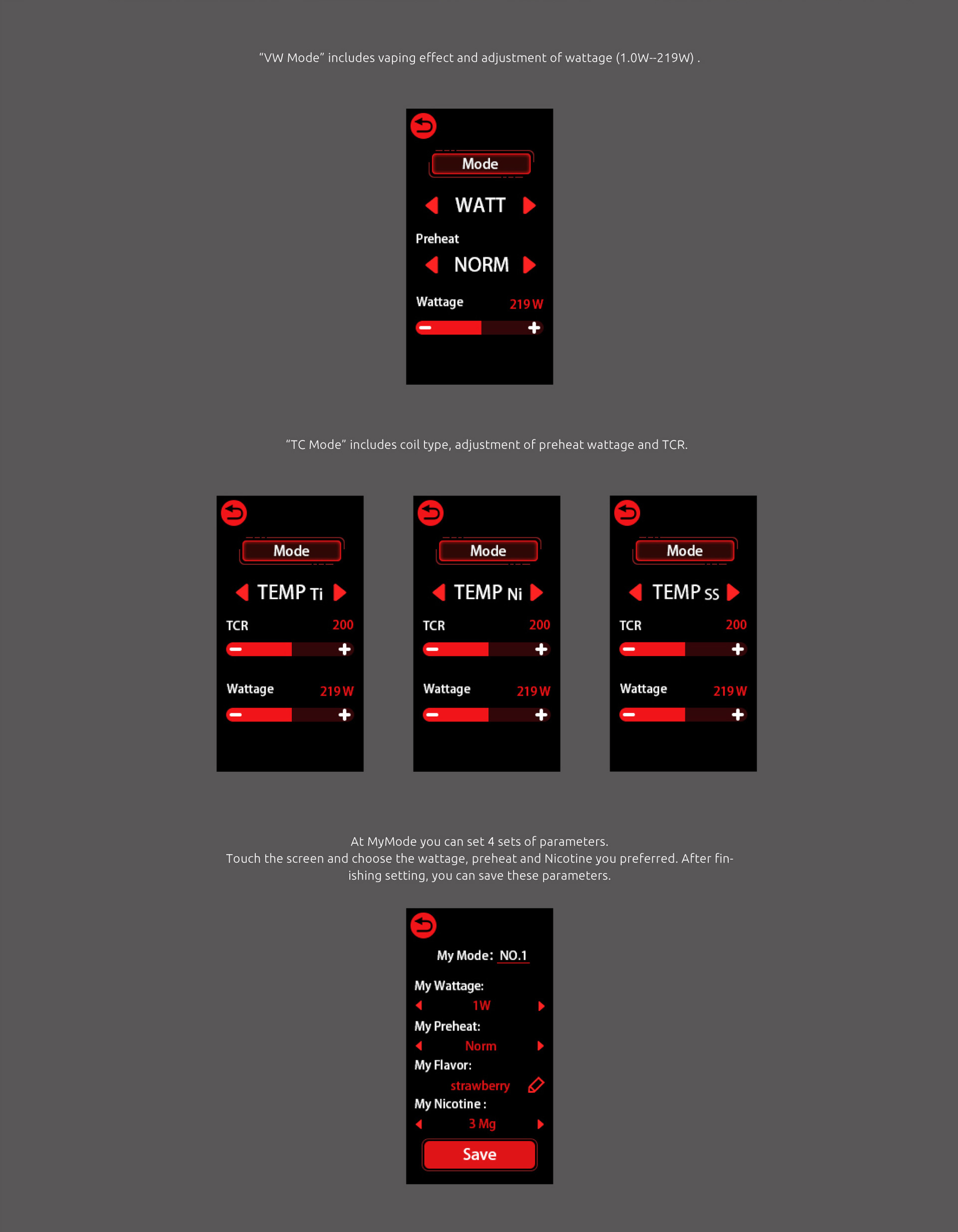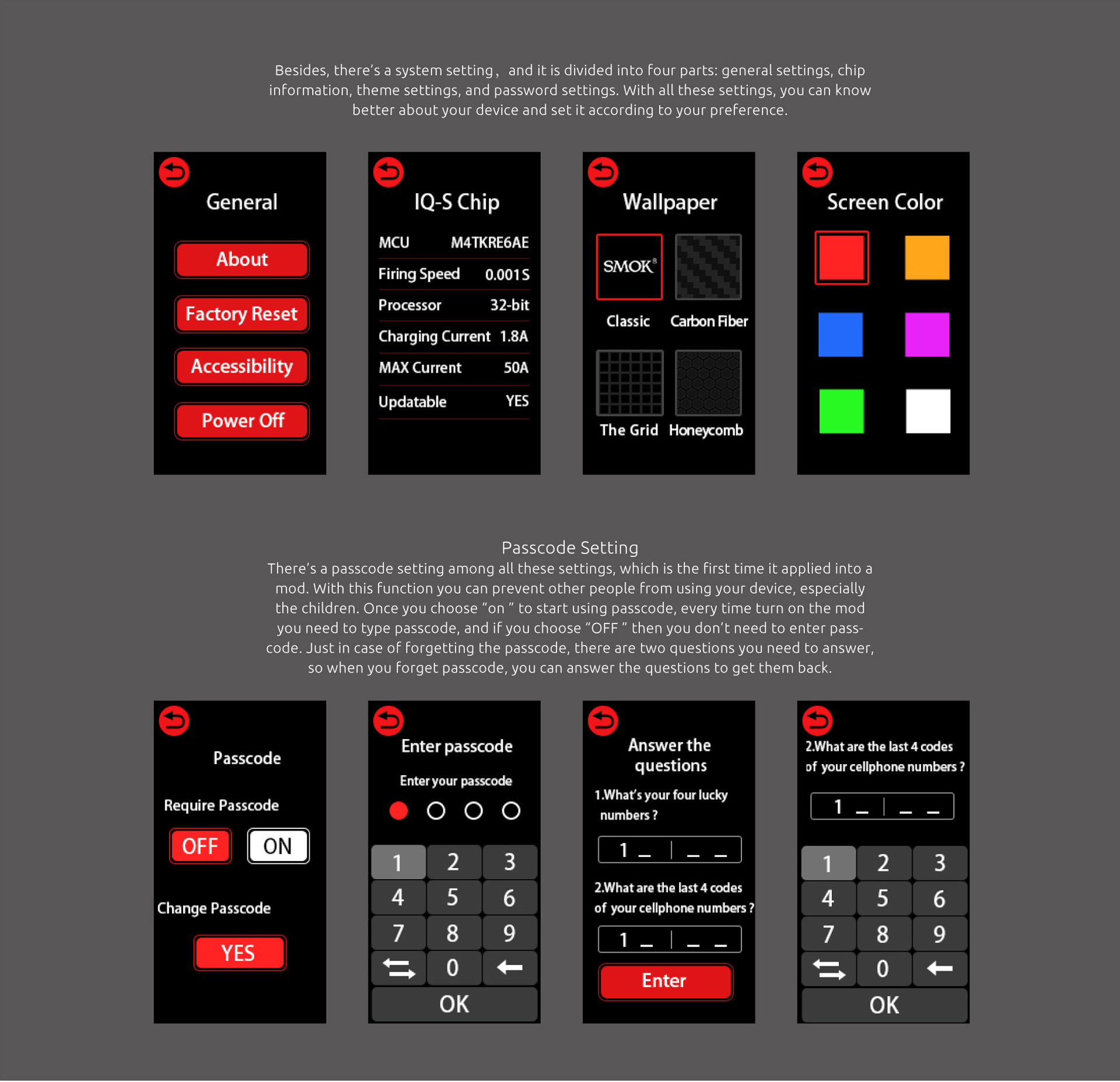 SECONDARY KEY
Morph 219 has a secondary key at left, right above the fire key, it can be used to lock/unlock the touch function and light/black the screen. When you vaping, touch function would be automatically locked, you must long press the secondary key to unlock it.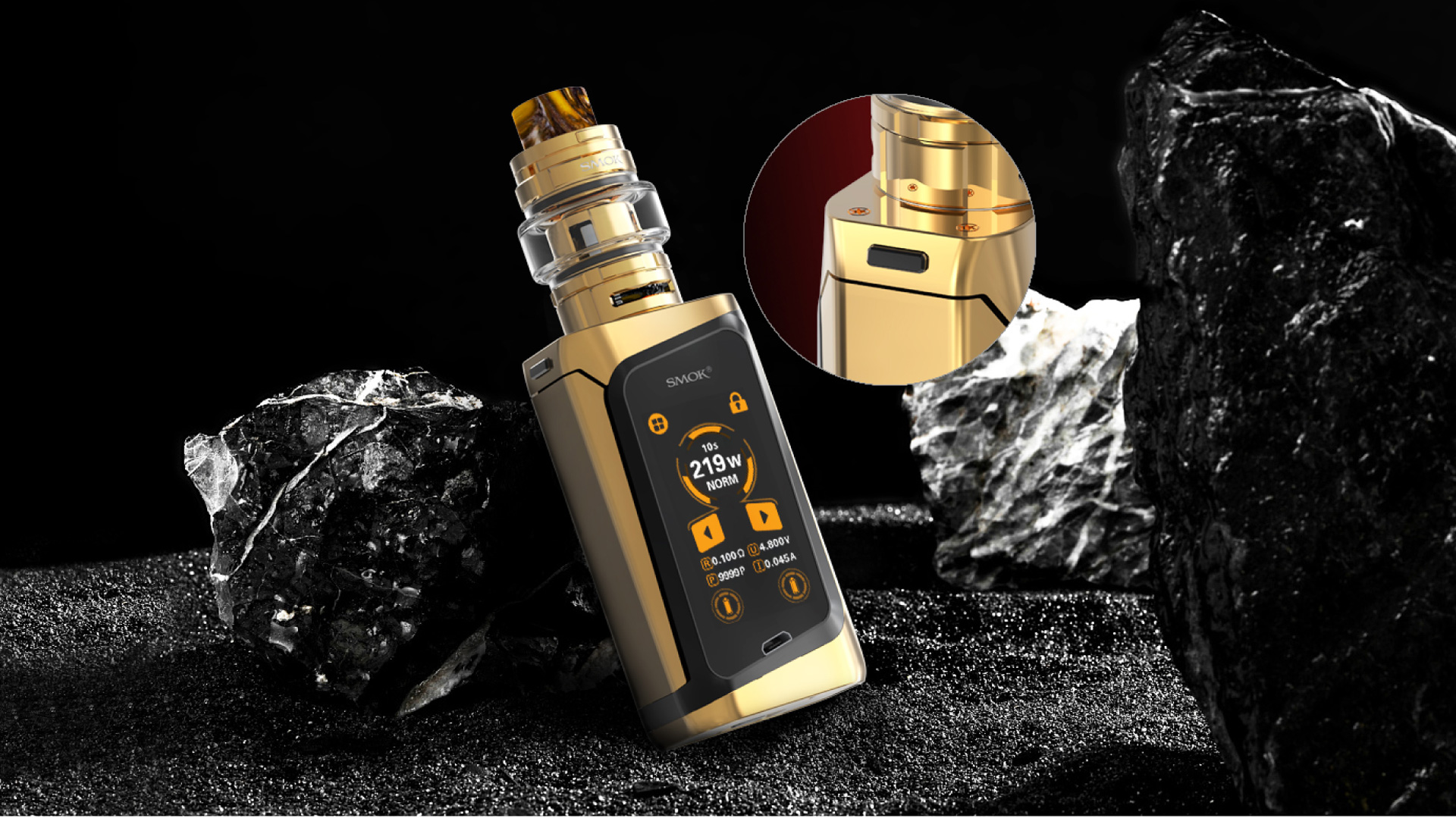 ERGONOMICALLY DESIGNED FIRE KEY
Morph 219 has a big lateral fire key, which is on the left side of the mod, much easier to operate than right side ones.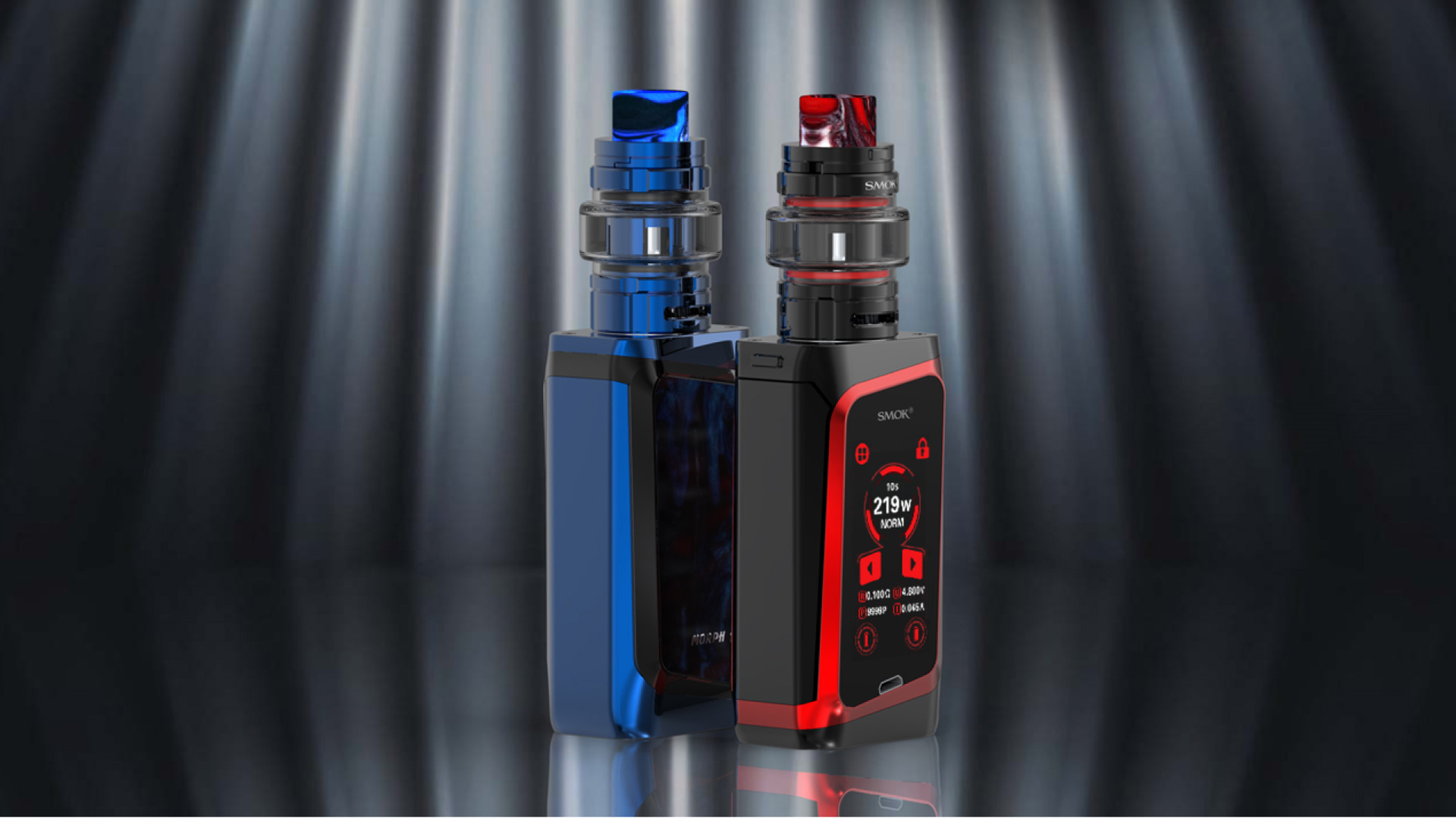 219W OUTPUT POWER
The max output power of Morph 219 can up to 219W, which could ensure longer vaping time and satisfy vapor chasers.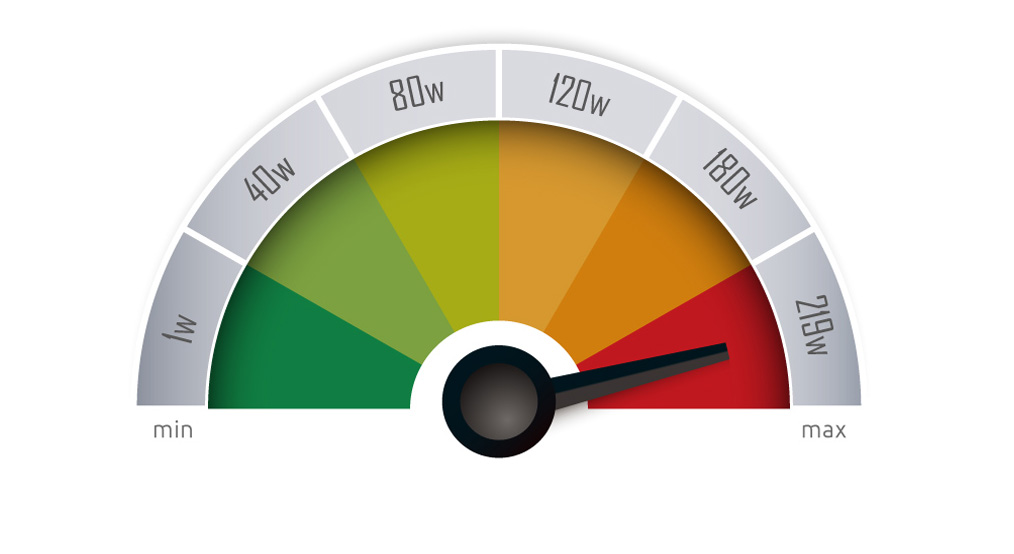 BATTERY INSTALLATION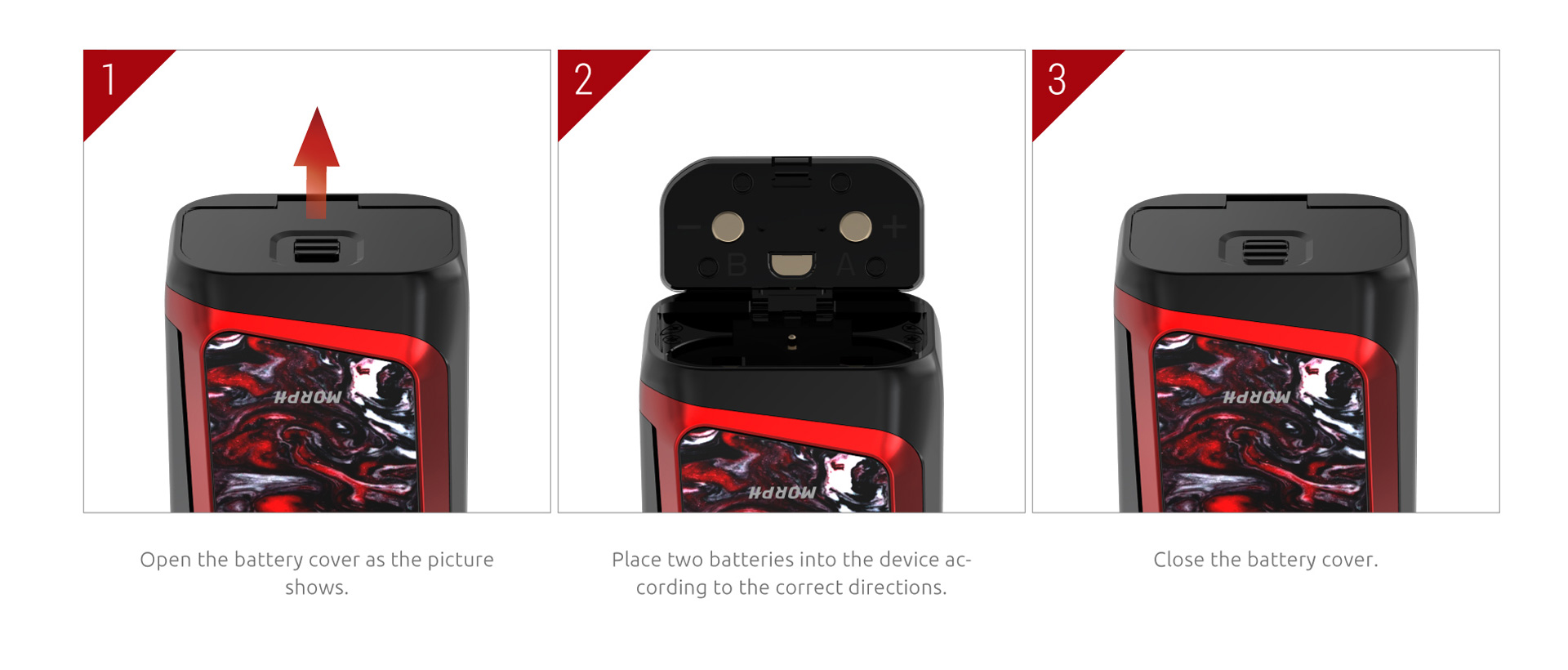 MULTIPLE PROTECTIONS
Morph 219 provides multiple types of protections to avoid potential risks.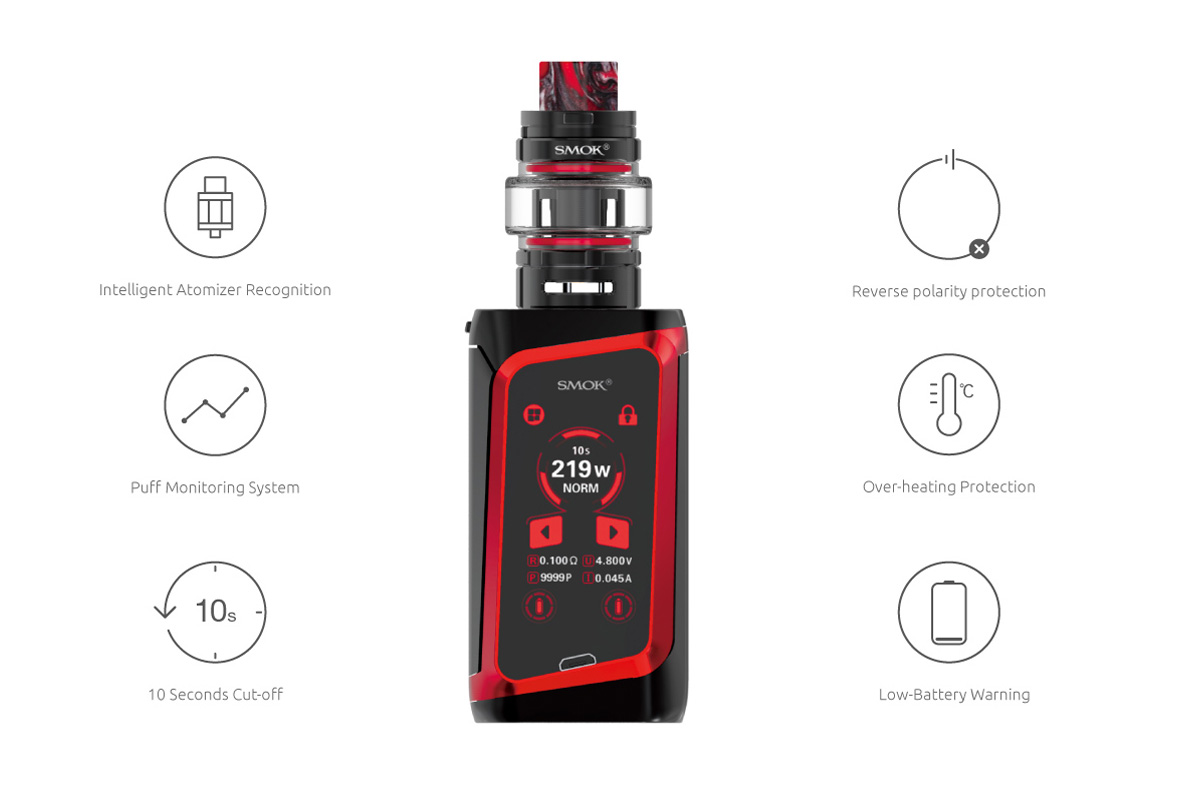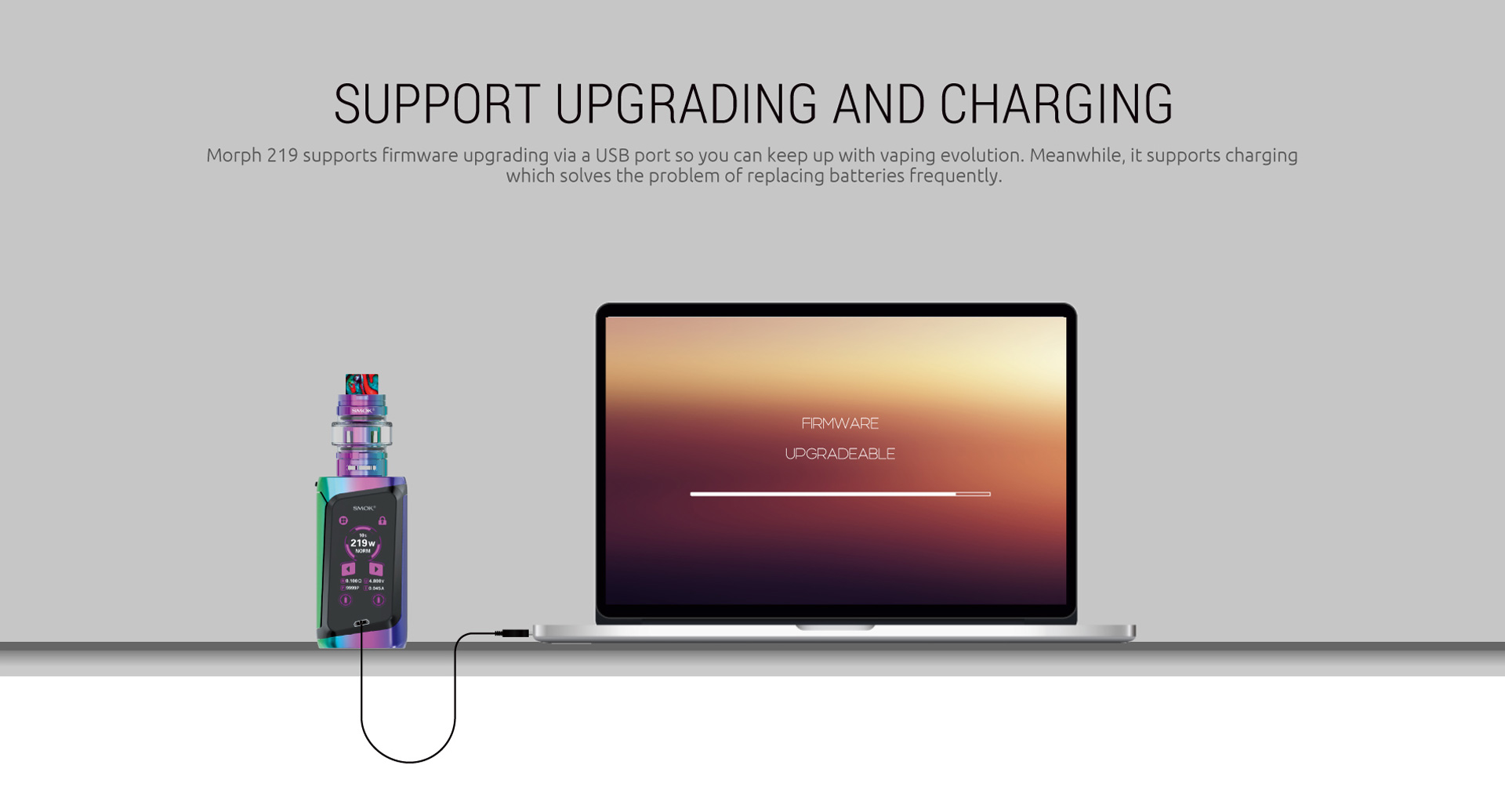 TF TANK COIL FAMILY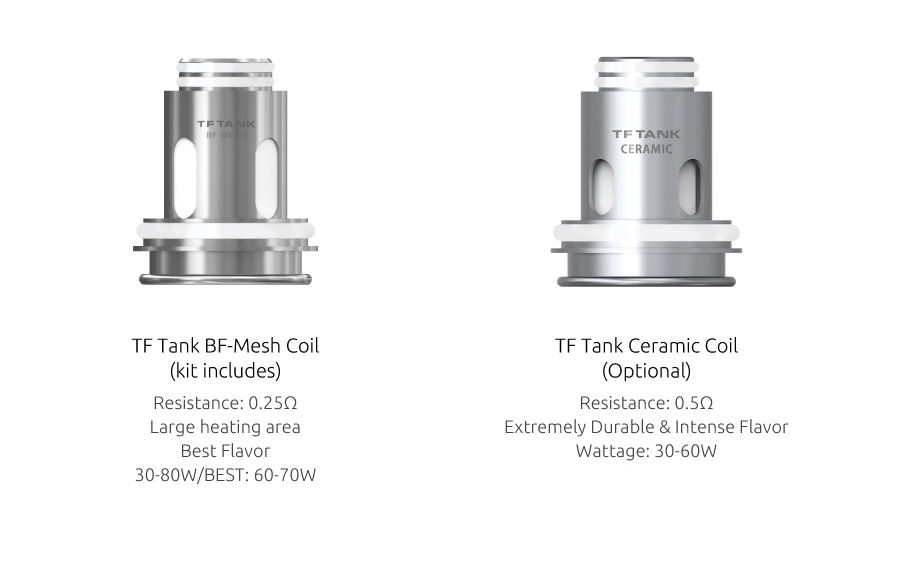 HOW TO FILL WITH E-LIQUID